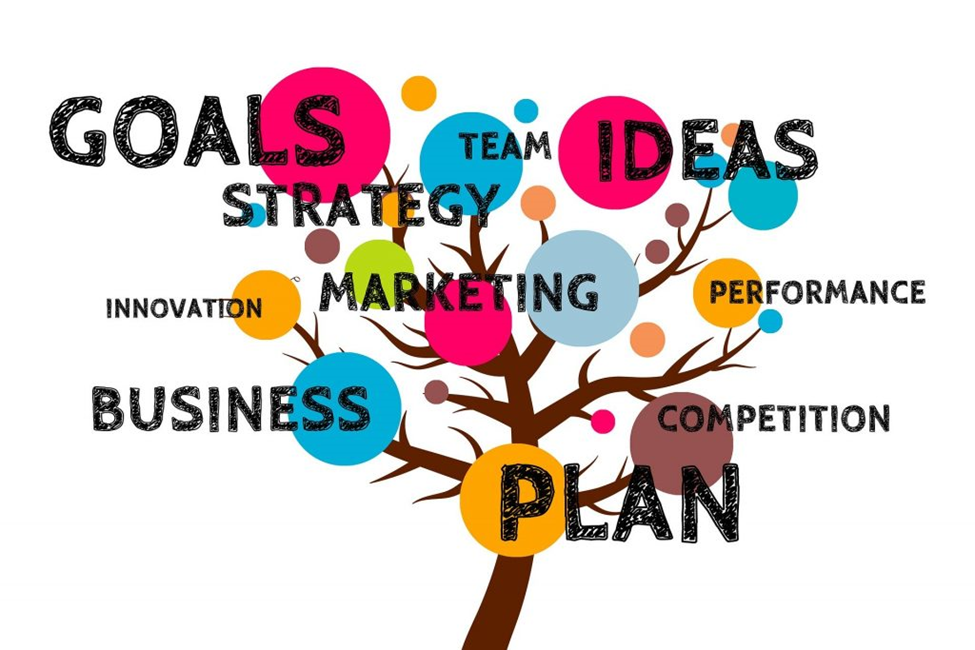 A business plan is a document setting out a business's future objectives and strategies for achieving them – Oxford Dictionaries
A strategic business plan is vital to the health of your business. In general, it's a written description of your business's future; specifically, the next three to five years.
That's all there is to it – the contents of a business plan simply describe how your business will work and the steps you need to succeed. Your plan should always be a work in progress.
The business planning process includes the continual review and revision of your goals and is the key to long-term success.
So, what are the advantages of a business plan? A recent study showed that businesses with a robust 5-year business plan grow 30% faster than those without them.
The most profitable small businesses:
Set specific times to review and revise the components of their business plan.

Use their operational plan to check on their progress towards set goals and milestones.

Always compare actual figures to budget amounts determined in their financial plan.

Raise capital when needed by having a clear financial business plan to present to investors.
You may think that only start-ups need a business plan. A start-up does require a business plan to gain funding for a new venture. They use their business action plan to explain the how's and why's of their business. They offer projections and detail the amount of money needed to get their business off the ground.
However, even an established business will significantly benefit from a solid business plan.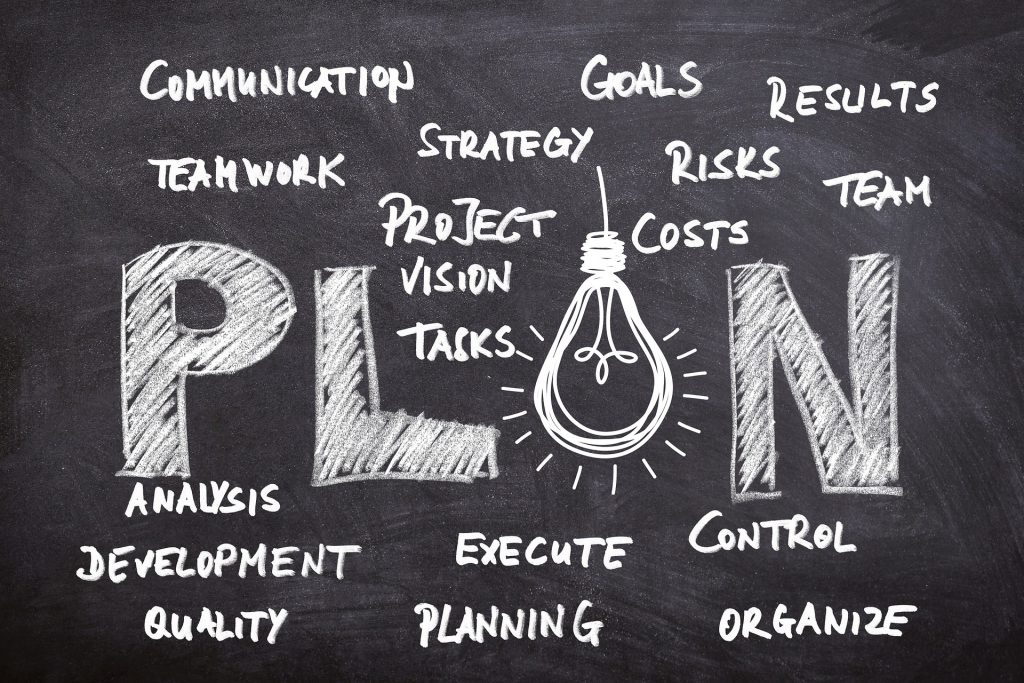 A business plan serves as a blueprint to guide the company's policies and strategies – Business Dictionary
If you are looking to grow your business, a business plan will provide you with a competitive advantage. It will:
Reinforce your business strategy model

Help you manage your cash flow from operating activities

Provide strategic planning

Enable you to manage your team's response to set goals

Aid you in tracking results in key performance areas
Even if you are not looking to grow, there are several other reasons you should establish a business plan. You can use it to provide objectives for managers; or to share your business with your spouse or family. It can aid small business management, when hiring new employees, purchasing assets, or even renting a new space.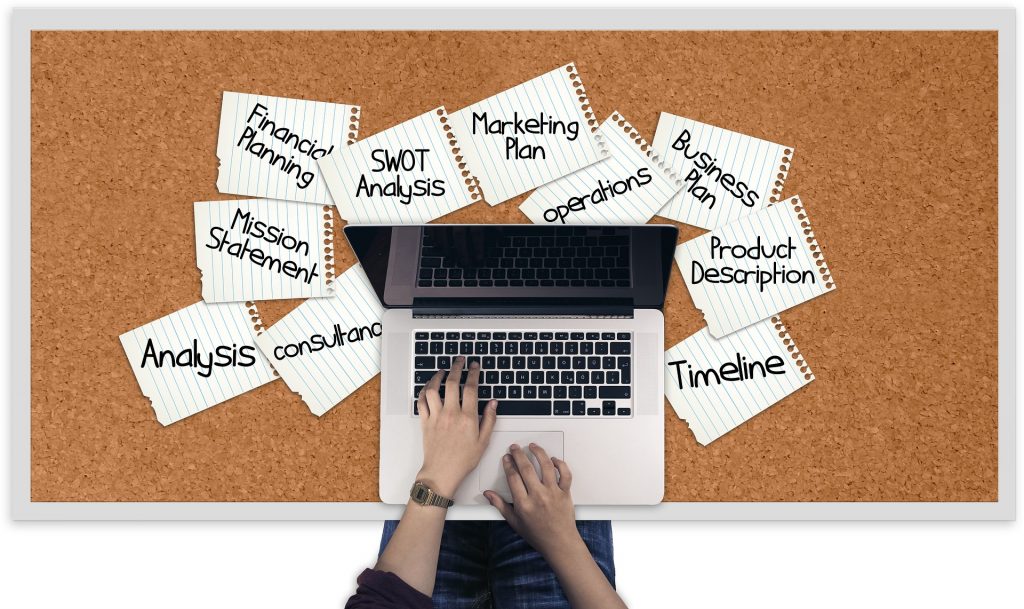 A business plan consists of eight key components.
There are a few different types of business plans. The first is:
The Formal Business Plan
This plan is polished and uses formal language. Most times, this will be presented to potential investors or needed for bank loans. It includes the following key components:
Executive Summary – The executive summary is just that – a summary or outline of all the facets of your business that are listed below.  You should write this part LAST.  You will be better prepared to summarize after you have written the other details of your plan.

Business Description – Use your business description section to provide detailed information about your company, mission statement, legal structure, location, and a brief history. Here is the place to showcase your businesses' strengths.

Market Strategies – In this section, explain your industry and where you fit in it. What are the current industry trends? Describe how you aim to attract as well as maintain customers. Who are those customers?

Competitive Analysis – Here, you want to analyze your competitors and how you can out-perform them.  What do you have that they don't? What do your customers need, and why should they choose you over your competition? 

We will discuss market strategies and competitive analysis as part of your overall business strategy later on.

Design and Development Plan – Now that you have analyzed your market and competition, you can clearly state your goals for product, market, and organizational development. Product development goals should focus on the technical aspects of your product. Market Development may focus on printed marketing material, or possibly a social media campaign. Organizational goals will usually focus on your team – are you perhaps in need of additional expertise?

Operations and Management Plan – This section should highlight items such as location, labor, equipment, and processes. Emphasize the roles of your management team and employees.  How do they contribute to your business and ongoing success?

Financial Factors – If you have an established business, include income statements, balance sheets, and cash flow statements for the last three to five years. Include charts and graphs and provide your projections for the next one to five years.  If you want to know more about these financial statements, read this article: Behind the Numbers – Understanding Your Small Business' Financial Statement

Typically, you should also include a monthly revenue forecast for the next 12 months.  Some people are intimidated by the thought of forecasting. However, it's not that difficult. If you own an existing business, look at your past sales figures, Then make an educated guess by evaluating your existing customer base, plans for expansion, and current market conditions.

If you own a start-up and don't have historical figures to review, it will take some dedicated research to come up with projections.

The US Bureau of Labor Statistics can be a great place to start your research.  Here are some helpful resources:

 If you are raising funds, you should detail how you plan on using your investor's money.

Appendix – Use your appendix to provide supporting documents or other materials that were specially requested. Typical items to include are credit histories, resumes, product pictures, letters of reference, licenses, permits, or patents, legal documents, permits, and other contracts.

A business plan is a set of documents prepared by a firm's management to summarize its operational and financial objectives for the near future and show how you plan to achieve them.
The next type of plan is:
The One-Page Business Plan
There are some advantages to the one-page plan over the traditional plan. For example, it can serve as a pitch document for your business. 
A one-page strategic plan contains one to three sentences each on the key components listed above.  This format forces you to explain yourself clearly and concisely, and to catch your target's attention. 
In most cases, you can turn your executive summary, discussed above, into your one-page summary.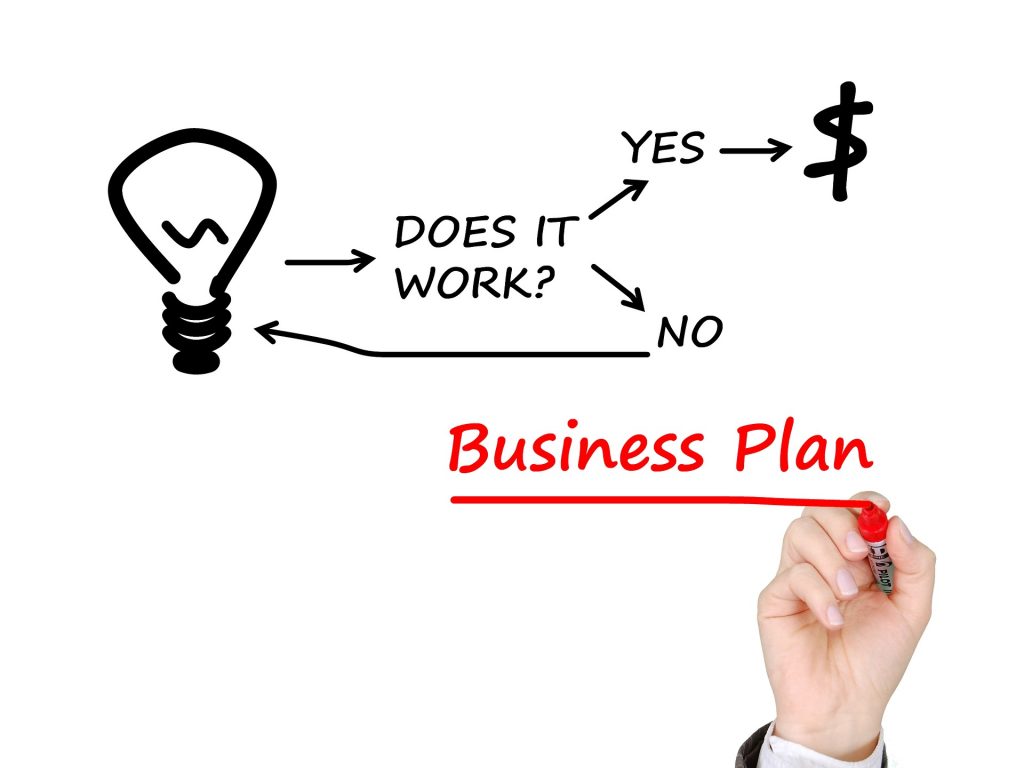 Updating your business plan is more focused and fun than writing the original one.
The last type of plan is:
The Informal or Working Business Plan
A working plan should be established and used by every business owner. If you keep it on your computer rather than printed, it will be more dynamic. It should be easily accessed to review and revise as needed. You should reevaluate at set intervals, ideally monthly.
Since this plan is for internal use, it will skip the formal language and items like the history of the company and lists of members. You should write it in the form of lists or bullet points. Ideally, you will also utilize spreadsheets and financial reports for the following:
Financial Reports
Cash Flow – Your cash flow will show you when you may be short on cash, or when it may be time to purchase new equipment. Are you able to reduce some debt, or are your customers not paying on time?

Expenses – How are you spending your money? Are you managing those "little expenses"? Read more on those here: Managing Those Little Expenses

Budgets – You should continually reference to your budgets and adjust as you proceed with daily operations.  You can utilize them to measure how well your company is performing every month.

Sales forecasts – Your sales forecasts will help you focus on marketing strategies, and determine how to manage your workforce, resources, and cash flow.
Finding the right answers to the right questions is critical if you want to lay the groundwork for a stable business and attract sufficient attention from investors.
Business Strategy
So, what is a business strategy? It's the heart of your plan! To determine your business strategy, you need to answer the following questions:
What products or services do you offer your customers?  Describe what makes your product or service unique.  List the specific features and what sets it apart from the rest.
Who is your target market, and what problems are they facing that you can solve for them?  Indicate why your product or service is needed. Do you have a new concept or invention? Are you offering a service in an area where there is no current market?
What are your specific solutions to those problems? Highlight how your product or service will fix a problem or improve a client's or customer's life.
What makes you qualified to offer your services? In addition to describing your goods or services, you need to showcase why your company is better than the others.  List your education, experience, and expertise. Testimonials and awards should also be shared.
What is your identity?  Beyond your business name, create a tagline or slogan for your company. Establish a consistent look and feel to all of your communications.
The United States Census Bureau has some great resources to utilize during your planning process.  Check them out here:

Goals are the ultimate successes that you plan to achieve. Business goals outline the destination you are heading for, and the time you plan to reach those destinations.
Long-Term Goals
Next, what are your long-term goals? You want to put down specifics to measure your progress. Define milestones to reach. What will happen when you reach each milestone? How do you start working towards them, and what are the additional steps that you need to take? Determine who is responsible for each task in your strategic management process and determine the benchmarks you need to track your success.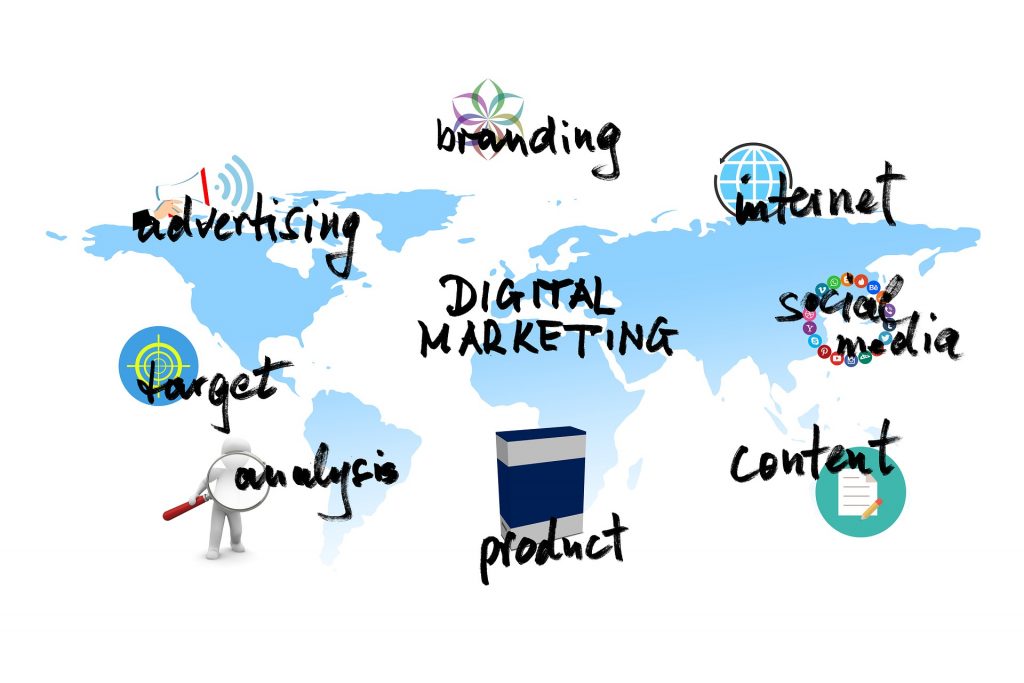 Marketing needs to be done with a plan to ensure that it does precisely what you want it to.
Method
Along the way, what tactics will you use to achieve your goals? Things to consider:
Marketing Strategy Plan – Marketing is a long-term activity of evaluating and understanding the market to identify customer needs and creating a product or service that meets those needs.  Marketing is not just about promoting a product but bringing the right product, in the right marketplace, to the right people, at the right price.

Pricing – After you have evaluated your competition and the market, determine if any trends are working for or against you. Does your price point fit into these trends? Can you work them in your favor?
Advertising – Although many people think advertising and marketing are the same things, in actuality, advertising is just one component of your marketing strategy plan. Advertising is where you directly get the word out about your business or a specific product or service you want to sell. Advertising is anything to do with – well, you guessed it – ads.  If you pay to deliver a message to your target audience, it's advertising. There are a variety of mediums, such as newsprint ads, television commercials, or radio ads.

Social Media – You can undoubtedly run paid ads on just about all social media platforms, such as Facebook, Pinterest, and Instagram.  However, these avenues are also a great source of free marketing that can produce serious results.  Blog posts, Facebook groups and pages, and Pinterest boards are great ways to circulate information on your company and products and promote your brand in the process.
Critical Takeaways for an Effective Business Plan
To summarize, your plan is going to contain your strategy, as well as track tasks, responsibilities, and milestones. It needs to be kept up to date and list specific dates and projections.
It should include your budget and goals, and any funding needs you may have. Also, think about and include how you are different from your competition. Think about your sales and marketing strategy, as well as how your team members play a role in the various areas of your business.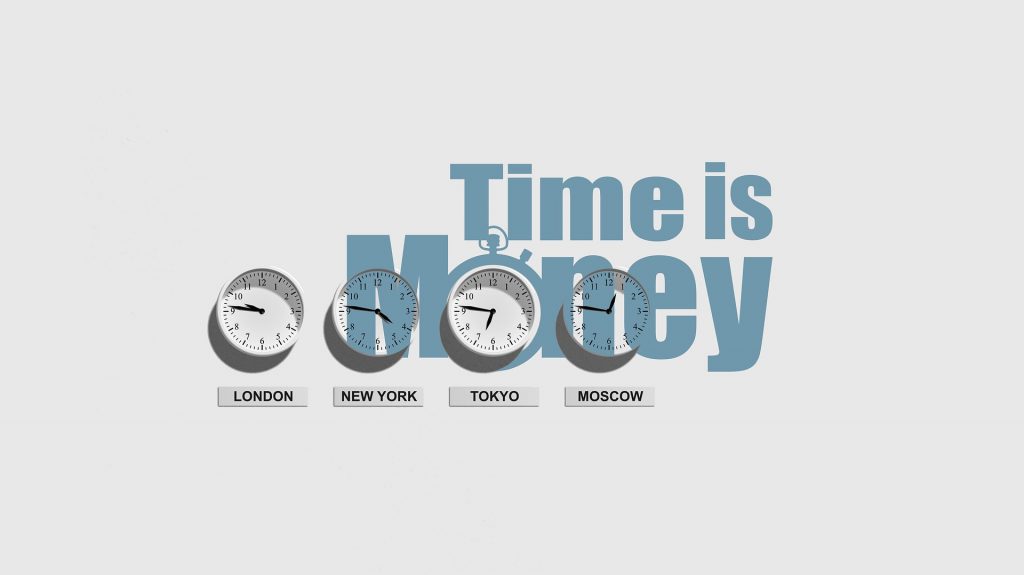 Waiting for the right time is the biggest killer of dreams.
Finally, don't put off writing a plan until you have "time"! You can write the basics of a business plan in about 30 minutes, and you can add to it as you go. Remember to be realistic and not overoptimistic; that will only set you up for disappointment.
Try not to be too vague; focus on perhaps three to four specific items, but not twenty! And most importantly, never underestimate cash flow.
Need Help?
The Small Business Administration (SBA) has a wealth of information for small businesses.  They have resources to help you create your business plan.  You can find explanations and sample business plans in .docx (Word) format.  Here is a link to their "Plan Your Business" section: SBA Business Plan Template
I hope this leaves you ready to start or update your  business plan! Please feel free to reach out to us for assistance. As always, we are here to help!
Here are some other articles you may enjoy:
How to Expertly Manage Your Business's Bookkeeping with Little to No Experience
Top Tax Mistakes Small Businesses Make
How to Keep You and Your Business Out of the Red Flag Zone
All Eyes Are on S Corporations
Independent Contractor or Employee? Here's What You Need to Know About Worker Classification
3 Ways to Cut Overhead and Save Money in 2020
Was this helpful? Share with your friends!