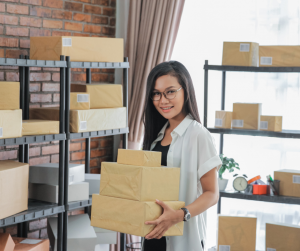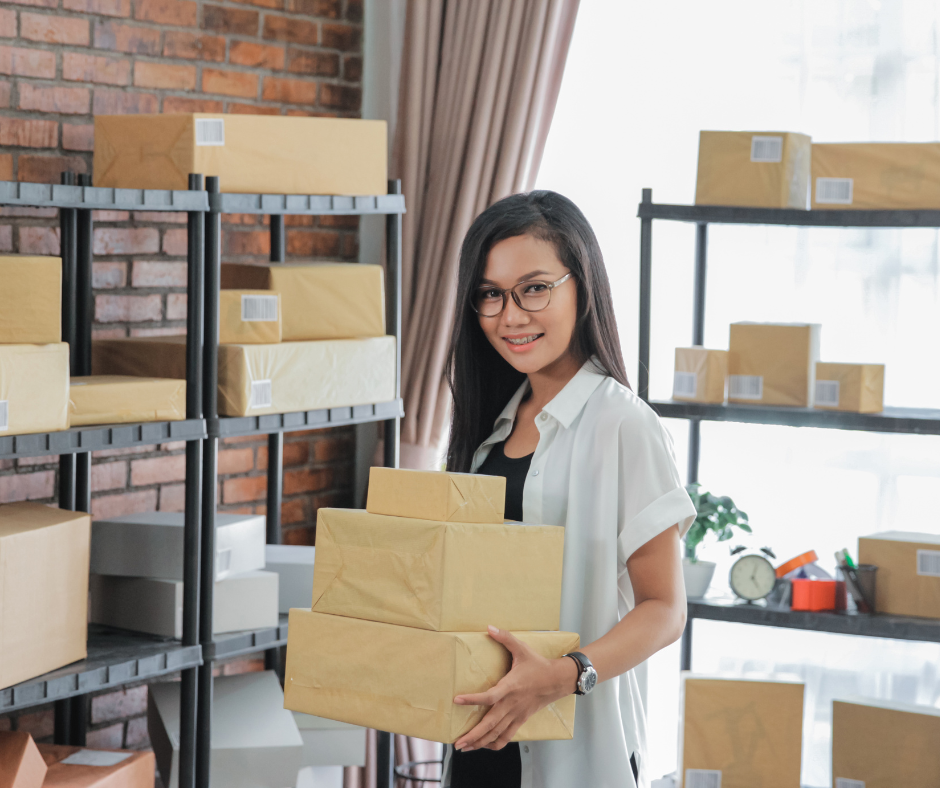 Ever wonder how some Etsy shops seem to thrive seamlessly while others face endless struggles? The difference often lies not in the products themselves but in the financial strategies backing those businesses. 
Here's an insight into the success of Sarah, an Etsy seller just like you, and how these strategies changed her game.
When Sarah first approached me, her challenges mirrored those of many Etsy sellers. 
Her income was inconsistent, she was trying to navigate seasonal sales patterns, and the mounting shipping, listing, and transaction fees seemed like they were eating into her profits. 
Sound familiar?
But by adopting these six financial strategies, Sarah transformed her shop's fiscal health. Let's dive into them:
1. The Financial Snapshot:
Every successful small business owner knows where they stand financially, and it's no different for Etsy sellers. 
I introduced Sarah to the concept of monthly financial reviews. Rather than navigating mindlessly, these reviews gave her a clear vision of her shop's financial health. 
It's like having a real-time map showing you the peaks and troughs, helping you predict and prepare for the coming month.
2. The Cost Sleuth:
Ever feel like your profits are disappearing, but you're not sure where to go? 
When Sarah and I started sifting through her expenses, she was amazed by how much she could save. 
There are always areas where costs can be optimized, from sourcing materials to packaging. You, too, can uncover these opportunities and make every cent count.
3. Crafting a Financial Blueprint:
No small business selling on Etsy, or any online marketplace for that matter, can truly thrive without a budget. Sarah and I put together a clear budget that took into account her seasonal sales patterns. 
By having a forecast, she could have the financial clarity to better prepare for leaner months and capitalize on boom periods. 
It's like having a GPS for your business, guiding you through every financial decision.
4. Spotlight on Stars:
Did you know that 80% of a business's profits often come from just 20% of its products? 
Sarah discovered her top sellers and, by placing more emphasis on promoting and producing them, saw her revenue climb. There might be products in your shop that are literal gold mines waiting to be fully exploited.
5. The Payment Guardian:
Few things are as frustrating as delayed payments, especially when you've poured your heart into your creations. Sarah felt the same way, so we put in place strategies to streamline her accounts receivable. 
This ensured she was paid on time every time. The key is to set clear terms with bulk buyers and implement efficient tracking systems.
6. The Profit Lens:
Efficient pricing is paramount for Etsy sellers. As you know, pricing can make or break your business. 
Sarah and I worked on a comprehensive pricing strategy that considered every expense – from shipping costs and transaction fees to packaging and marketing expenses. This way, she wasn't just covering her costs but also ensuring a tidy profit.
Imagine the transformation these strategies can bring to your Etsy shop and to you personally as a small business owner. 
The Takeaway
Like Sarah, you, too, can navigate the choppy waters of online selling with more confidence and clarity.
Are you ready to change your financial journey on Etsy? 
COMMENT BELOW and let us know which strategy you'd like to start with. 
Remember, every big transformation begins with a single step.
Stay Ahead of the Game! 🌟
Loved these insights? There's more where that came from! Sign up for our exclusive newsletter and receive timely financial tips, Etsy seller success stories, and expert advice to keep your business thriving. Don't miss out – join our community of successful Etsy entrepreneurs now!
Sign Up Below!