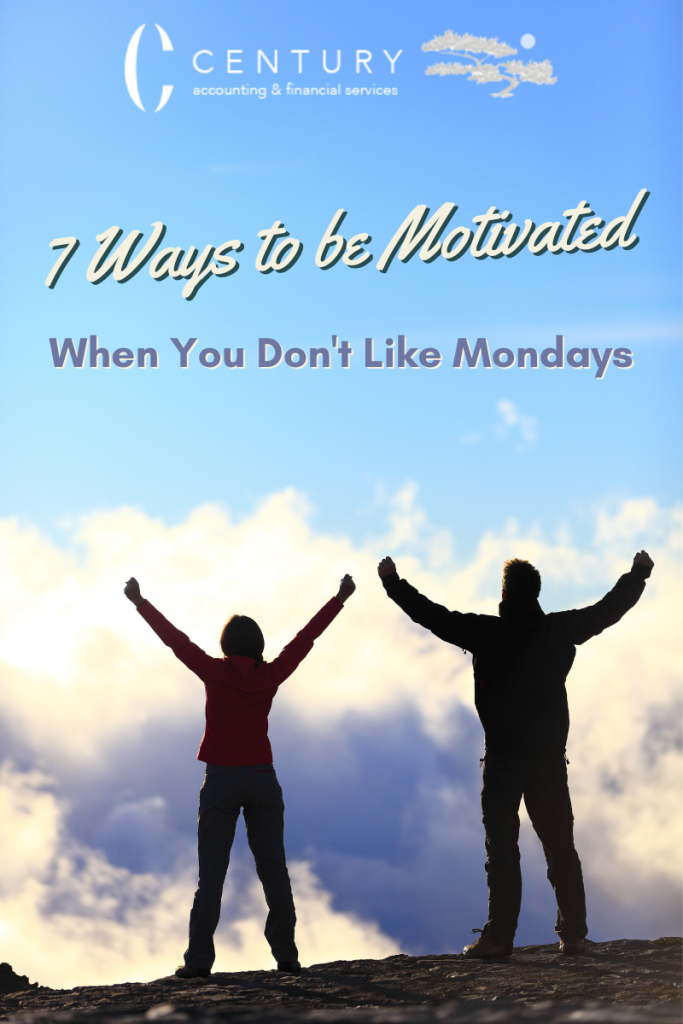 Are you in need of some Monday motivation?
Coming back from the weekend can bring about feelings of stress and anxiety. Those emotions can hold you back from hitting the ground running. A lot can change when one adopts an optimistic view.
Are you wondering how to start your week positively?
Mindset is everything, particularly on Monday. That's why Monday motivational quotes are so trendy!
Let's try to start your week off right! Instead of motivational quotes, here are just a few tips to fight those Monday blues. Hopefully, they will help you get your week off to the best start with optimal productivity.
Start the night before.
Avoid the stress of Monday morning. Plan your outfit, pack your bag, and have a meal already planned. Pick out a new or favorite outfit. When you look good, you feel good. Then most importantly, get a good night's sleep of 7-9 hours.
Any more or less can leave you groggy and slow to start in the morning.
One step at a time.
Focus your attention on one thing at a time. The biggest problem most people have is trying to do too much all at once. Believe me, I know. My list of goals I want to achieve is a little bit ridiculous. However, I have learned that what
ends up happening when you have too many projects is that you achieve nothing. You go left, and you go right, and nothing gets done. And then, more times than not, you give up. Giving up is not how you want to start your workweek.
Make a list.
It doesn't need to be an essay. Just jot a few notes down to remind you of the tasks you have and when they are due. Why is this important? Because frankly, our memory sucks. Your list will free up some mind space to focus on your
goals. Prioritize your plans for the day and start knocking off that checklist.
Make sure your goals are within reach.
If you think that a task will take you too long, make sure you only add it to your To-Do list when it will fit within your time frame. Setting a goal that you have no hope of achieving will only demoralize you.
Complete a few things.
Being able to completely finish even a few things on your To-Do list will give you a sense of accomplishment. Better yet, try using the 1-3-5 Rule. It's simple, commit to accomplishing 1 Major Task, 3 Medium Tasks, and 5 Small Tasks.
This method will help you prioritize your workload.
Make the most of your time.
Start early and make sure you have adequate time for breaks. Tackle your most dreaded task early in the day, and plan on having it complete before lunch. If possible, limit meetings on Monday. A meeting that runs long can disrupt your
workflow and derail even the best-laid plans.
Review your performance.
Did you make it through your entire To-Do list? Pat yourself on the back if you've earnt it!
Finally, here are some quotes to start your week. You've got this!
Life is all about choice. Being unmotivated on Monday is your personal choice.
Don't let Monday control you.
Your Monday morning thoughts set the tone for your whole week.
Go into your week with a sense of purpose and an "attitude of gratitude." Take time to recognize and appreciate the things you enjoy about work.
Be the one who approaches Mondays differently.
You may also want to read: