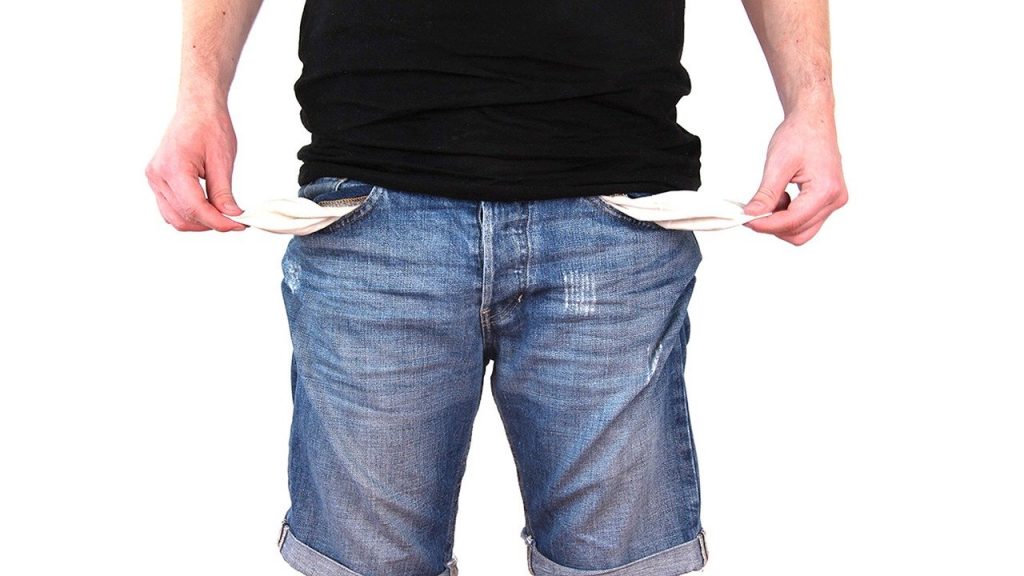 Most of our small business clients have put in the time and effort, as well as stress, and have submitted applications for the SBA Disaster Loan (EIDL), and most recently the Payroll Protection Program loan (PPP).  Now the question is – Where's the money?
Let's start with the Small Business Association (SBA). The SBA's "E-Tram" system, which banks must use to authorize loans, has had nothing but technical problems since Friday, as desperate small business owners started to apply for relief in the form of the PPP loan.  The SBA's technology is old and their staff is light.  They have been caught completely unprepared for the flood of applications. Banks started requesting in a day what the SBA normally backed in a boom year – $30 billion.  IN A DAY!
Larry Kudlow, the director of the National Economic Council, said on Tuesday that 178,000 loans totaling $50 billion had been approved for small businesses through the Paycheck Protection Program.  But, very little, if any, of this money is reaching the companies that need the cash, and need it quickly.
Next, let's talk about the banks.  In the last few days, I feel like we have all directed most of our frustration at the banks. But, do you know what?  It's really not entirely their fault. Lenders simply can't get access to the SBA's slow-moving system, which has completely gone down multiple times since Payroll Protection Program went live on Friday. The banks cannot submit borrower information quickly, or in high volumes.
In addition, smaller banks are already running out of money.  Currently, there is no plan in place for these banks to sell the loans and recoup any of their costs.  The Federal Reserve said that it would create a buying program but hasn't yet put forth the details.
Furthermore, the SBA tells banks that they must use specific forms to close their loans, but these forms have not yet been updated to reflect the PPP's terms.  The banks are afraid that the SBA will later object to the qualifications of a loan based on a technical detail, and the bank will be stuck with the loan, with no way to recoup any cost. Some of these banks have loans that have been approved, but they are afraid to send out the money.
Another way banks have failed us is their online application processes. They provide little instruction and are not user friendly for your average computer user, who is not really familiar with the uploading and downloading processes, or the requested forms.
"If you can't get the loan today or tomorrow, don't worry," Treasury Secretary Steven Mnuchin said Tuesday on Fox Business. "There will be money. And if we run out of money, we'll come back for more." Later Tuesday, he said the Treasury had requested an additional $250 billion in funding from Congress.
What good are additional funds when no one has seen the original amounts?
Last, let's talk about other expectations.  We were told that the $10,000 SBA-administered emergency advance-loan (or grant), was to be provided within three days of online application.  Was that ever realistic? Probably not, but we all hoped. We still have not heard of one business receiving this money, or word that their loan application has been forwarded to a loan officer.  All there is, is an application number, but no way to check the status of the application.
How about the stimulus checks? According to Larry Kudlow,  "The checks from the Treasury and the IRS probably start going out…I think this week, perhaps early next,"  We'll see, but here is the latest timeline from a memo from the House Ways and Means Committee.
Week of April 13, 2020: 60 million checks distributed through direct deposit
Week of May 4, 2020: The IRS will start sending paper stimulus checks.
Each week thereafter: Approximately 5 million paper checks will be issued each week.
The Treasury Department has said 50 million to 70 million Americans would receive their stimulus checks via direct deposit by April 15th, and within the following three weeks, the "overwhelming majority of eligible Americans" will receive their stimulus check.
The stimulus checks will first be sent to taxpayer with the lowest income:
April 24: Less than $10,000
May 1: $10,0001 – $20,000
May 15: $20,001 – $40,000
May – September: checks sent in order from lowest income to highest income based on 2018 or 2019 tax information
September 4: remaining checks sent
September 11: checks sent to those who didn't provide information to IRS
If the IRS does not have your direct deposit information, in late April or early May, the IRS expects to create an online portal that will enable taxpayers to update their direct deposit information and check the status of their stimulus check.  Stay tuned.
I'm sorry if my newsletters are starting to lose some of the positivity I tried to put in the first ones.  Frustration is definitely sinking in, as I am sure it is with many of you as well.  So please, if anyone has any good news, please share! Keep us informed of any loan approvals, or funds received(ha ha).
I'm stealing this line from our banker "Stay Positive – Test Negative"