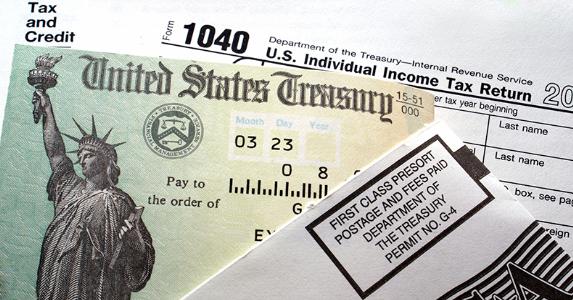 If you claim the Earned Income Tax Credit (EITC) or the Additional Child Tax Credit, the timing of your refund may be affected. The Protecting Americans from Tax Hikes (PATH) Act prohibits the IRS from issuing refunds that contain these credits before February 15th.  The IRS expects taxpayers to see these refunds by the first week of March, as long as there are no other issues with the returns. In addition, taxpayers with these refundable credit will not be able to track their refund until February 22nd on the IRS' Where's my refund? application.
These refund delays began three years ago when Congress imposed measures to attempt to thwart tax fraud.  Fraud dealing with EITC continues to be an issue the IRS battles.  About 1 in 4 returns claiming the credit contain errors, and in 2018 an estimated $18.4 billion EITC overpayments were issued, according to the Government Accountability Office.
Four ways to get the fastest refund
File early
Make sure all information is accurate
File Electronically
Opt for Direct Deposit of your refund
Other reasons for a delayed refund
Name and Social Security number does not match IRS records
Math errors
Entering data on the wrong lines of the form
Your refund was offset against prior federal tax balance due, past due child support, unpaid state tax obligations, unpaid federal student loans
Possible identity theft
IRS audit
Incorrect bank account information
Filing a paper return
Filing a paper return can cause additional delays. Paper returns are processed manually, which usually takes between four and six weeks. In 2018, the IRS warned taxpayers of delays in processing paper returns, suggesting that the minimum turnaround time could be as long as seven weeks.